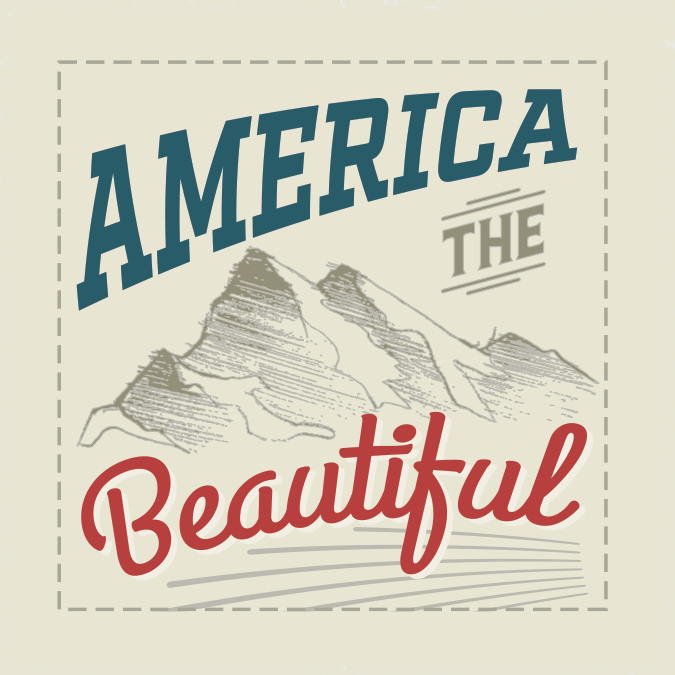 America the Beautiful
In stock
This dearly loved song -- more singable than our national anthem and so descriptive of our amazing country -- captures the optimism that Republican Coffee strives for. Written in 1895 by Katharine Lee Bates as a poem in a contest, patriots over the years have found an anthem for our country in her beautiful words. According to history, she was inspired to write the song at the top of Pike's Peak in Colorado, with amber waves of grain and purple mountains majesty spread out before her. If you have ever stood in that spot, you resonate with her beautiful words and imagery.
Our America the Beautiful packaging celebrates that spirit of wild freedom, welcoming strangers and devotion to the liberty that is represented by the United States of America. Join us in raising a mug to America the Beautiful!
Republican Coffee...the
right
coffee in your cup.
We are proud to offer carefully sourced coffee directly from Honduras, where we know the supply chain from top to bottom (click to read more!). This Honduran bean has a balanced body, soft acidity and light citrus notes. You may detect some chocolate notes and caramel undertones, and watch for a clean, smooth finish.

| | |
| --- | --- |
| Origin: | Single Origin Honduras |
| Certifications: | Organic, Fair Trade, SHG, EP |
| Roast: | Full City ++; finished at end of second crack |
| Packaging: | 12 oz package with one-way CO2 valve & tin tie for added freshness |