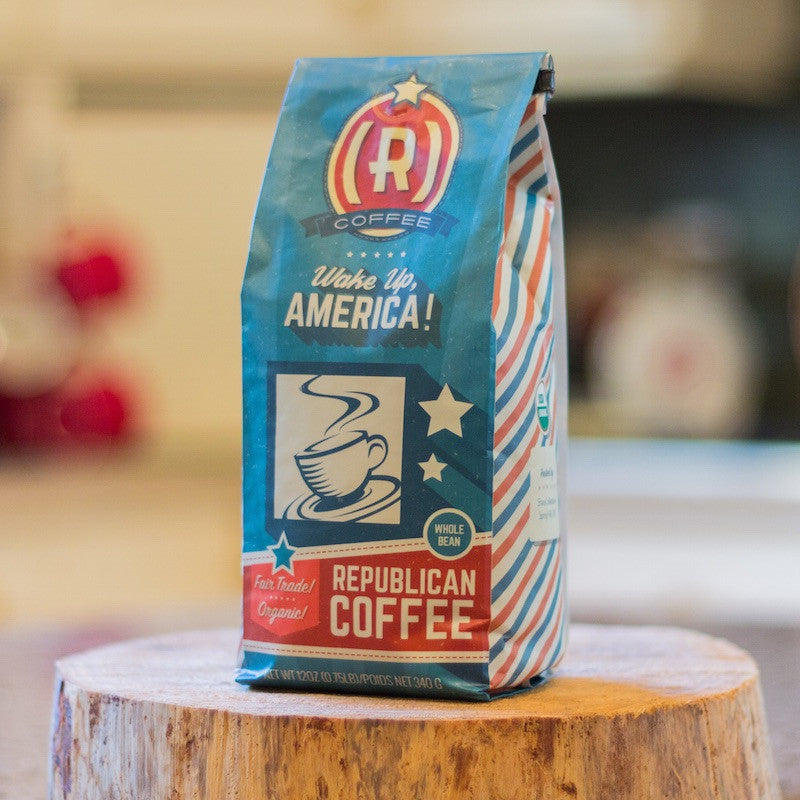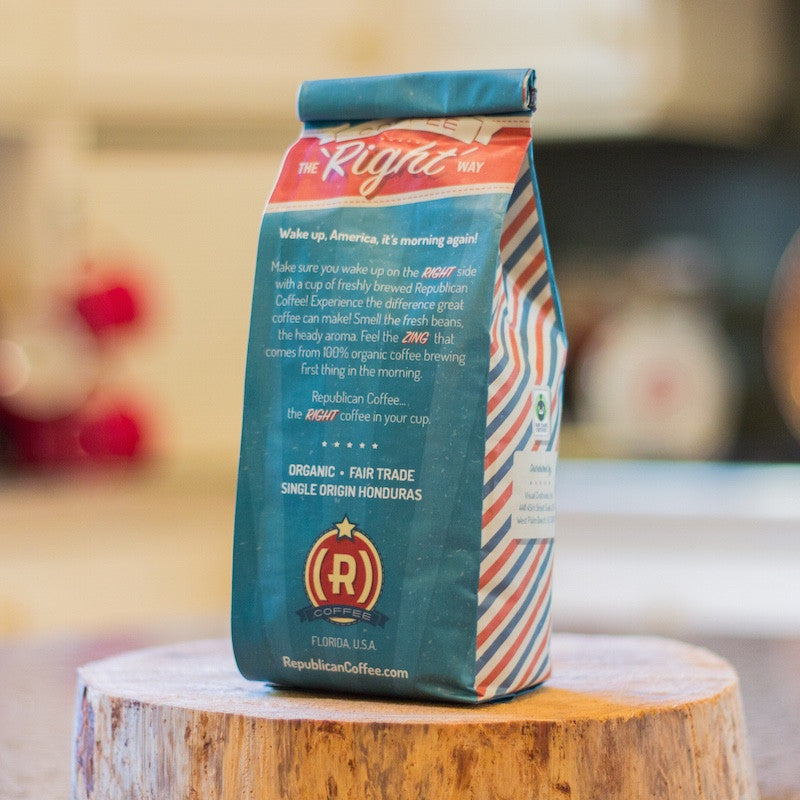 (R) Coffee Classic Roast
In stock
You're Going to Love Drinking This Coffee!
You are a Republican through and through. You've got the yard signs, the lapel pins (even though you don't wear suits with lapels too often anymore!) and -- most importantly -- the dream of creating a stronger, more secure country.
You wake up in the morning knowing that there is no better country on earth than the United States of America, and you're ready to make her strong again.
And while the primary season is full of ups and downs, you don't give up on your party because you know that the answers we need, the innovation we need and the leadership we need will be found in the GOP.
Republican Coffee is for you. Strong, bold without being overpowering, crafted by hand and supporting small, American family businesses from Tennessee to Florida. Every sip of this delicious organic coffee will remind you that it's time to wake America up again...and you are doing your part.
 Casually make a cup of coffee and start the conversation about how important it is for America to have a president who cares deeply about the country. Tell them that The Republican Party is the right party for the job, right now. Buy a pound or two for your friends and family...together we can find our voice and make a difference.
Republican Coffee...the right coffee in your cup.
We are proud to offer carefully sourced coffee directly from Honduras, where we know the supply chain from top to bottom (click to read more!). This Honduran bean has a balanced body, soft acidity and light citrus notes. You may detect some chocolate notes and caramel undertones, and watch for a clean, smooth finish.

| | |
| --- | --- |
| Origin: | Single Origin Honduras |
| Certifications: | Organic, Fair Trade, SHG, EP |
| Roast: | Full City ++; finished at end of second crack |
| Packaging: | 12 oz package with one-way CO2 valve & tin tie for added freshness |