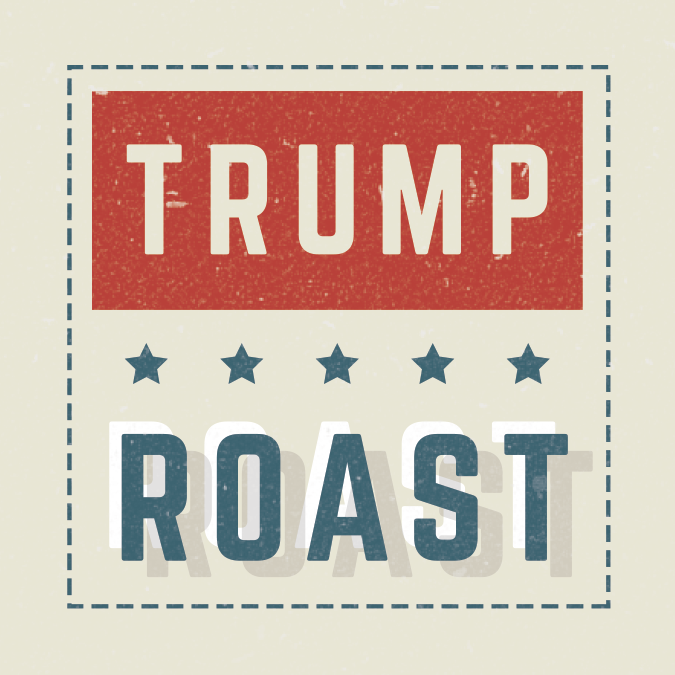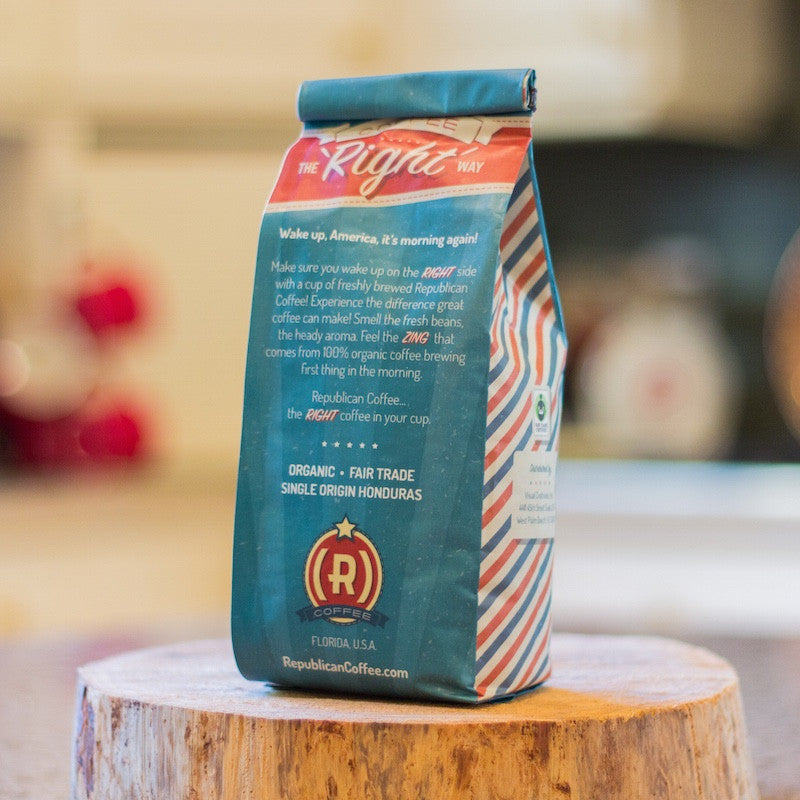 Donald Trump Roast
In stock
This is Huuuuuge! You're gonna love it!
Where have we heard this before? Yep! Donald Trump began his campaign with those phrases.
This bag of Trump Roast Republican Coffee is amazing. It tastes great. You're gonna love it! (Really, you're going to love it)!
We promise that this coffee's flavor is bold and will stand up to your Democrat friends as well as the Donald stands up to Hillary.
Do you want to make a difference in the 2016 election? Keep a couple of bags of Republican Coffee handy in the kitchen. Casually make a cup of coffee and start the conversation about how important it is for America to have a president that cares deeply about the country. Tell them that Donald Trump is the right man, right now.
Every morning, you need to make sure you wake up on the right side with a cup of freshly brewed Republican Coffee! Experience the difference great coffee can make! Smell the fresh beans, the heady aroma. Feel the zing that comes from 100% organic coffee brewing first thing in the morning.
Trump Roast Republican Coffee...the right coffee in your cup.
Not sure you want to have "Trump Roast" on the bag? Go with our (R) Coffee Classic Roast. It's the same great flavor in a slightly more subtle bag
We are proud to offer carefully sourced coffee directly from Honduras, where we know the supply chain from top to bottom (click to read more!). This Honduran bean has a balanced body, soft acidity and light citrus notes. You may detect some chocolate notes and caramel undertones, and watch for a clean, smooth finish.
| | |
| --- | --- |
| Origin: | Single Origin Honduras |
| Certifications: | Organic, Fair Trade, SHG, EP |
| Roast: | Full City ++; finished at end of second crack |
| Packaging: | 12 oz package with one-way CO2 valve & tin tie for added freshness |