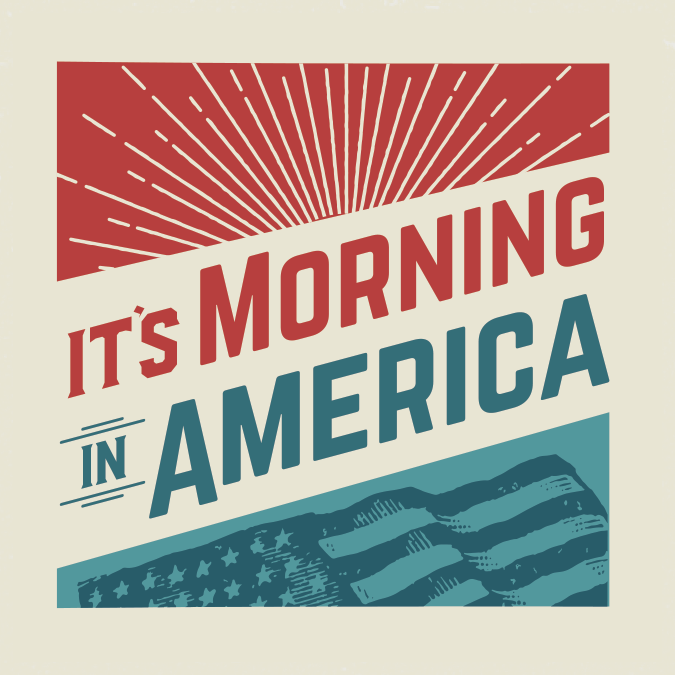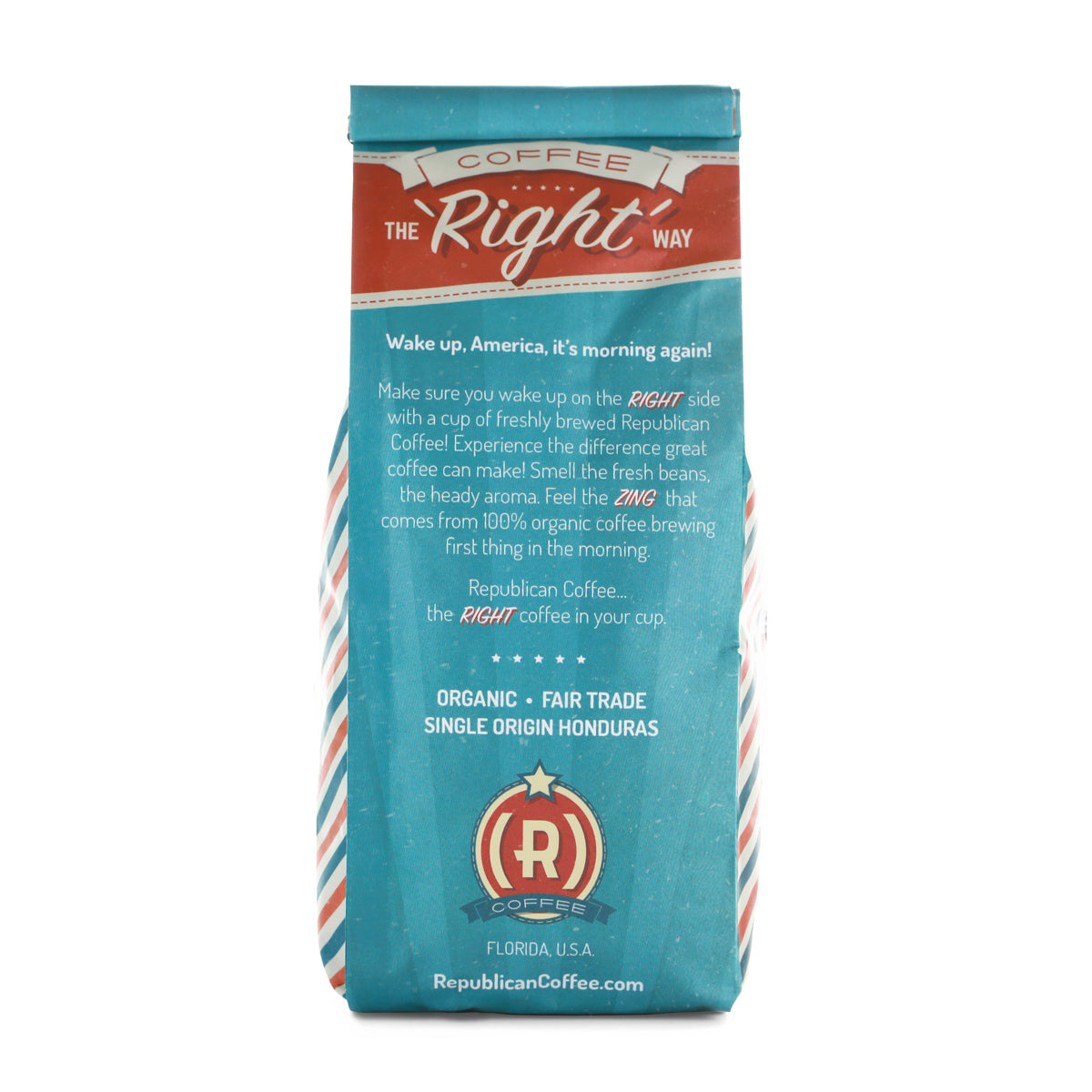 Morning in America
In stock
As a coffee company committed to fostering hope and optimism in America, there is no other phrase that resonates with us more than Morning in America! On so many levels, Republican Coffee is here to support Morning in America again.

Originally Ronald Reagan's campaign theme for 1984, this was a phrase of optimism, of positivity and hope, signaling America was moving toward better and brighter days ahead. It was exactly what Americans needed to hear -- Reagan won his second term in 1984 with little resistance, even from Democratic voters!  As we move into the later stages of our presidential election of 2016, join with us in greeting Morning in America each day with a full, rich cup of Republican Coffee.
Republican Coffee...the right coffee in your cup.
We are proud to offer carefully sourced coffee directly from Honduras, where we know the supply chain from top to bottom (click to read more!). This Honduran bean has a balanced body, soft acidity and light citrus notes. You may detect some chocolate notes and caramel undertones, and watch for a clean, smooth finish.
| | |
| --- | --- |
| Origin: | Single Origin Honduras |
| Certifications: | Organic, Fair Trade, SHG, EP |
| Roast: | Full City ++; finished at end of second crack |
| Packaging: | 12 oz package with one-way CO2 valve & tin tie for added freshness |